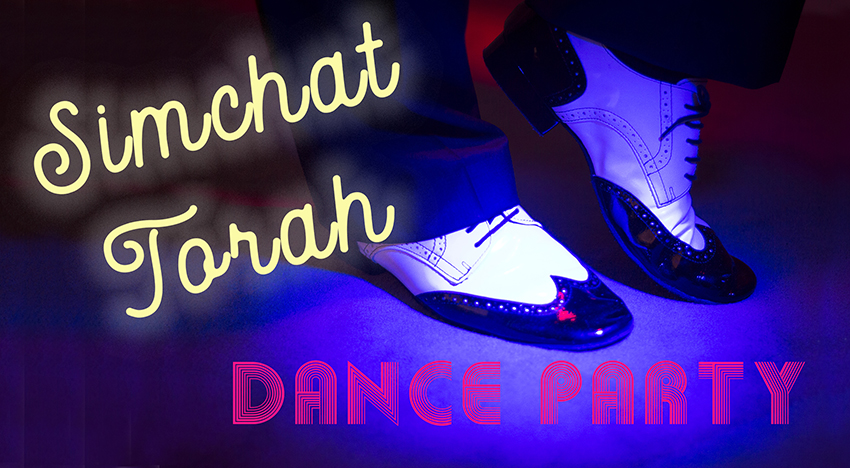 Simchat Torah Dance Party

Saturday, October 10 @ 7pm
with Kehilla Synagogue and Chochmat HaLev
Co-Sponsored by Aquarian Minyan, Beyt Tikkun, and Embodied Jewish Learning
Free – RSVP to get the link

Put on your dancing shoes and join us for an online dance party to close out the High Holy Days and celebrate the Torah!
The customary 7 hakafot / dance circuits will be curated by the fabulous and holy Jewish dance leaders Bruce Bierman, Talia Cooper, and Julie Emden. It culminates with a virtual performance by our Community Klezmer Band, led by Mike Perlmutter. 
We won't read the Torah together this year, but she'll know how much we love her when she sees us dance!