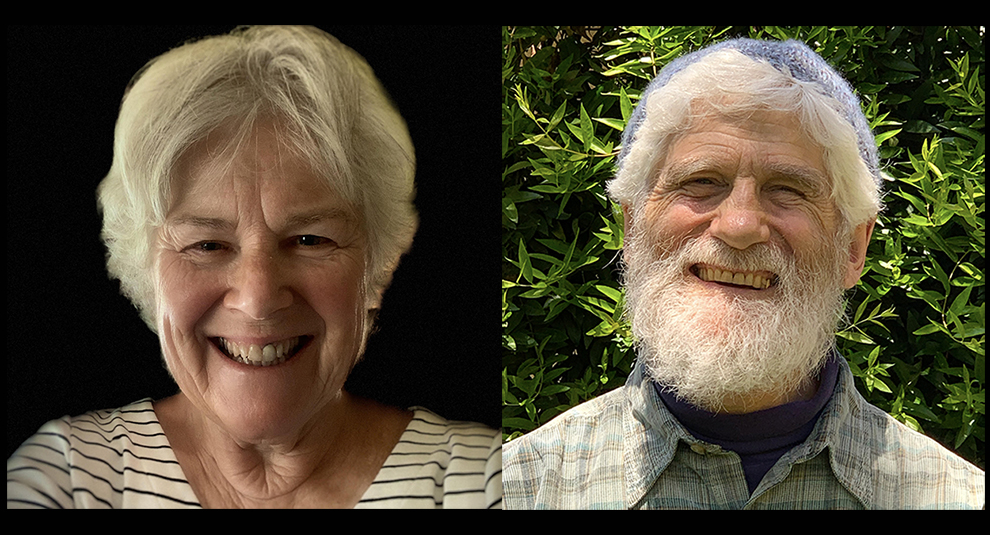 Contemplative Shabbat – Saturday Morning

with Janet Falk and Jeffrey Kessler
Saturday, 11am
In the Chochmat Courtyard
Join us at 11:00 am for an in-person Shabbat service. Kiddish Lunch 12:30 pm, Care Circle 1:00 pm.
Janet Falk and Jeffrey Kessler will be conducting Chochmat's beautiful Contemplative Service, created by founding member Nan Gefen and Rabbi Jonathan Omer-man. The service follows the arc of the traditional morning Shabbat service in distilled form – with alternating periods of chant and silence, time for personal prayer, Torah teaching, and Mourner's Kaddish.
We are excited to announce our new Chesed Care Monthly Series sponsored by Heart 2 Heart. A special workshop following each Saturday morning Contemplative Shabbat featuring a special topic. May 13th: Mother's Day Chesed Remembrances. This series is free and in-person. No registration required.
Janet Falk has been associated with Chochmat HaLev since 2006, when she started participating in Monday Night Meditation. She has been a regular meditator since that time and has co-led the monthly Contemplative Shabbat morning service for several years, along with Jeffrey Kessler. Janet has also served on the board of Chochmat HaLev, was the Board President for 2 years, and continues as chair of the High Holy Days Committee.
Jeffrey Kessler has been a spiritual seeker all his life. Coming from an interfaith background, his exploration of various spiritual traditions and psycho-physical systems has always been with an eye to 'what is the common' to all. As a life-long seeker of truth, he understands that the process of teaching effectively requires intentional exploration of what is still unknown in the landscape of the self. Jeffrey is a longtime practitioner and teacher of meditation, Tai-Chi, Chi Gung, and Mussar. His gentle presence is a foundational bedrock at Chochmat.
DONATION INFO
Our Shabbat services are supported by donation. Each donation, small and large, allows us to continue with this offering.
• Donate online chochmat.org/give
• Venmo @chochmat
• Paypal shalom@chochmat.org