Or Zaruah: A Jewish Mindfulness Daylong Retreat

Or Zaruah: A Jewish Mindfulness Daylong Retreat
with Rebecca Schisler and Zvika Krieger 
Sunday, January 29th  10am – 5pm
In person at Chochmat HaLev
2215 Prince St. Berkeley, CA 94705

As the sap begins to rise with the Hebrew month of Shvat, we come together to recognize the invisible stirrings of new beginnings within and around us and our innate capacity for awakening. This is a time for sowing seeds of intention, consciousness, and love in the gardens of our hearts and minds. 
Join us for a daylong retreat to dive deep into Jewish mindfulness practice within the beautiful sanctuary of Chochmat HaLev in Berkeley. Our day together will include sitting and walking practice instruction, chanting, and wisdom teachings. We will hold our retreat in sacred silence, with some optional time for connection and sharing at the end of the day. Practitioners of all levels are warmly welcome, including those new to meditation. 
The suggested donation for this retreat is between $54-180. Please give at the highest level you can afford to support the use of this space and financial aid for others. No one will be turned away for lack of funds; please email
shalom@chochmat.org
if you need assistance.
This event is co-sponsored by the Institute for Jewish Spirituality, Chochmat HaLev, and Shevet Jewish Mindfulness Collective. Participants are invited to continue their practice after the retreat by joining our meditation community for weekly sits in the East Bay with the Shevet Jewish Mindfulness Collective, and weekly virtual sits with Chochmat HaLev and the Institute for Jewish Spirituality.
Rebecca Schisler is a meditation teacher, artist, and Jewish educator. A devoted contemplative practitioner, she has sat intensive retreats in the US and abroad for over a decade, and has trained with Mindful Schools and the Engaged Mindfulness Institute. A core faculty member at the Institute for Jewish Spirituality, Rebecca has also taught with Or HaLev, Awakened Heart Project, Orot, Wilderness Torah, Pardes, and Stanford University's Wellness Education program. She was previously the Director of Student Health & Well-being at Stanford University's Hillel, and co-authored the Mahloket Matters Schools Curriculum with the Pardes Center for Jewish Educators. A student rabbi at ALEPH, Rebecca is passionate about integrating ancestral wisdom traditions with innovative approaches to personal and collective healing and liberation. She teaches Jewish spirituality as an embodied, holistic, and accessible path, with relevant and timely wisdom for all. Learn more at www.rebeccaschisler.com.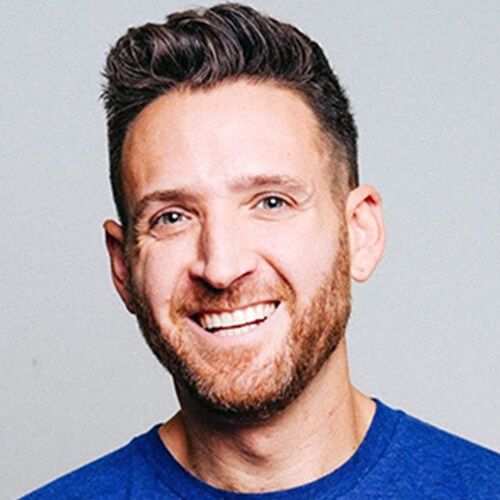 Zvika Krieger is the Spiritual Leader of Chochmat HaLev in Berkeley, California. He is a subversive ritualist and radical traditionalist who is passionate about harnessing ancient wisdom to create modern meaning, fostering mindfulness and authentic connection amidst digital distraction, and bridging the sacred and profane. He has trained in mindfulness and meditation at Spirit Rock Meditation Center, Insight Meditation Society, and in multiple mystical and contemplative Jewish lineages. He has co-led over 40 retreats around the world. He has served in leadership positions at Facebook, the World Economic Forum, and US Department of State, as well as Jewish organizations such as the Sukkat Shalom/Milk+Honey camp at Burning Man, Jewish Studio Project, and DC Minyan, and has taught ethical design and social impact at Stanford, UC Berkeley, and the Rhode Island School of Design. You can learn more at www.zvikakrieger.com.
Refund Policy
Tickets are transferrable but non-refundable. 
COVID Protocols
For indoor events, Chochmat HaLev requires masking which covers both your nose and mouth. N95, KN95, and double surgical are acceptable. Cloth masks of any kind are not acceptable.
CHL will provide passive ventilation (e.g. open windows and doors under the supervision of security-trained personnel) and other equipment as available. 
DO NOT attend an event at CHL:
if you are experiencing any potential symptoms of COVID-19 or other illness
if you have tested positive for COVID-19 in the past 10 days and have not had a negative antigen test on Day 6 or later
if you have had a known exposure to COVID-19 in the past 3-5 days
if a household member has tested positive in the last 10 days and has not had a negative test on Day 6 or later