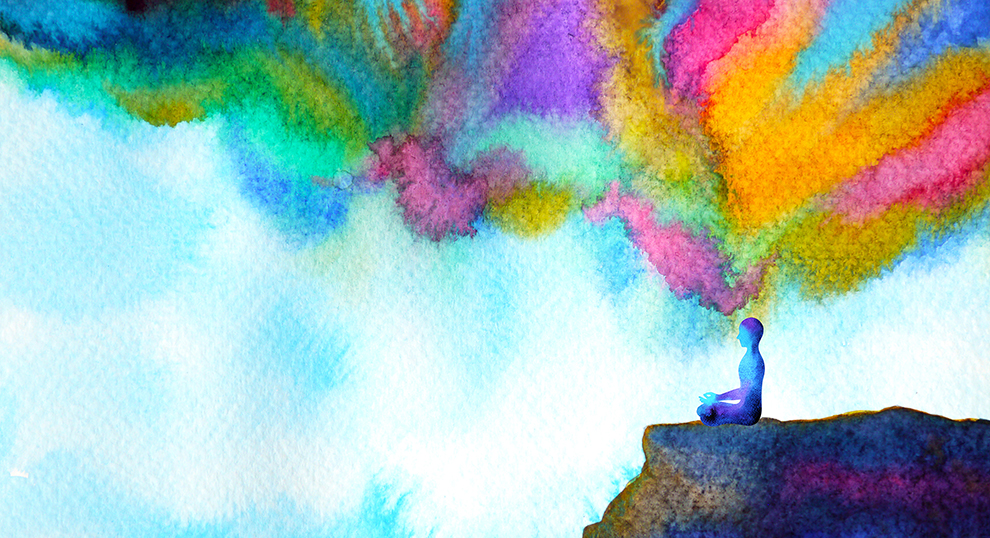 with Jeffrey Kessler
Wednesdays  |  8:15 – 9am
By Donation  |  On Zoom 
Check out our Timeline of Jewish Meditation »
Torah is our technology for encountering the Divine Presence. Silence provides a necessary space for that encounter. According to Jewish tradition, the Presence dwells continually within and around us, but we must learn deep listening to receive its generative wisdom. Shemah – in a word that sounds like an exhalation of breath,  we are directed to listen in order to understand the Divine Oneness. We are to open to this Oneness with all of our heart, our soul, our strength. We must listen to our bodies, our emotions, our thoughts, all that is deep within us.
Join us as we sit together in silence, after a brief teaching on meditation practice in connection either with the weekly Torah portion or where we find ourselves in the Jewish sacred calendar.
About Jeffrey Kessler
A graduate of Chochmat HaLev's first Jewish Meditation Teacher Training Program, Jeffrey has studied many spiritual traditions. With degrees in philosophy, mathematics and spiritual psychology, Jeffrey has spent his life exploring the many creative disciplines of staying open in order to connect with the Nameless One. He sees Meditation and Mussar practice as key to the renewal of Jewish spirituality.
DONATION INFO
$18 suggested donation. Every contribution, large or small, allows us to keep bringing you meditation, services, and much more. 
• Donate online chochmat.org/give
• Venmo @Chochmat
• Paypal shalom@chochmat.org
ZOOM INFO
Join with video  https://zoom.us/j/520703203?pwd=RnJNRittSkZNcnkxNm03WGxvcFgyQT09
Join by phone  1-669-900-6833, 1-346-248-7799, 1-253-215-8782
Meeting ID: 520 703 203
Passcode: 062729