Monday Night Meditation
7:00 pm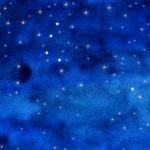 Mondays – 7 – 8:30pm
by donation
On Zoom
SCHEDULE
1st Mondays –  Jeffrey Kessler
2nd Mondays – Jhos Singer
3rd Mondays – Daniella Salzman
4th Mondays –  Jueli Garfinkle
DESCRIPTION
Want to see God (or at least It's shadow)? Lower you
, ...
2
Heartsongs
7:00 pm
with Lior Tsarfaty
Tuesdays, 7-8pm
Chochmat HaLev is co-sponsoring this weekly event. To get the Zoom link and to be added to his mailing list, email Lior.
"Heartsongs" is a donation based event. Your donations make it possible for me
, ...
3
Meditation of Presence
8:15 am
Jeffrey Kessler
Wednesdays – 8:15 am-9:00 am
Click here to join us on Zoom! 
Torah is our technology for encountering the Divine Presence. Silence provides a necessary space for that encounter. According to Jewish tradition, the Pres
, ...
4
The Joy of Jewish Dance
10:00 am
5
Tot Shabbat
5:00 pm
Friday, March 5 @ 5 – 5:30 pm
with Jen Miriam, Alon Altman, and Raizel the Camel
Free (RSVP to get the Zoom link)
Our incredibly popular, child-loved an
, ...
Friday Night Shabbat – 1st Fridays
5:30 pm
Cultivating the Wisdom of Our Hearts
with Jhos Singer, Julie Batz and Kiki Lipsett
Fridays, 5:30 – 6:30pm
On Zoom
Meeting ID 826 946 797
Passcode 941869
Join Jhos and Julie in chants and a meditation circle. Share support, care, and the sweetn
, ...
6
Torah Study
9:30 am
Saturdays, 9:30 – 11am
with Eric Strellis
Join with Zoom
It is a tree of life to all who take hold of it, and whoever keeps hold of it is happy; its ways are ways of pleasantness, and all its paths are peace. – Proverbs 3:17-18
If Torah is our Tree of Life, where are its roots, how does it flower, what d
, ...
7

8

Monday Night Meditation

7:00 pm

Mondays – 7 – 8:30pm
by donation
On Zoom

SCHEDULE
1st Mondays –  Jeffrey Kessler
2nd Mondays – Jhos Singer
3rd Mondays – Daniella Salzman
4th Mondays –  Jueli Garfinkle

DESCRIPTION
Want to see God (or at least It's shadow)? Lower you

, ...

9

Heartsongs

7:00 pm

with Lior Tsarfaty
Tuesdays, 7-8pm
Chochmat HaLev is co-sponsoring this weekly event. To get the Zoom link and to be added to his mailing list, email Lior.

"Heartsongs" is a donation based event. Your donations make it possible for me

, ...

10